Version Affected: All
Description: When attempting to reset a password, the attempt fails with "Password was not changed Exception: Exception has been thrown by the target of an invocation. - The server is unwilling to process the request. (Exception from HRESULT: 0x80072035)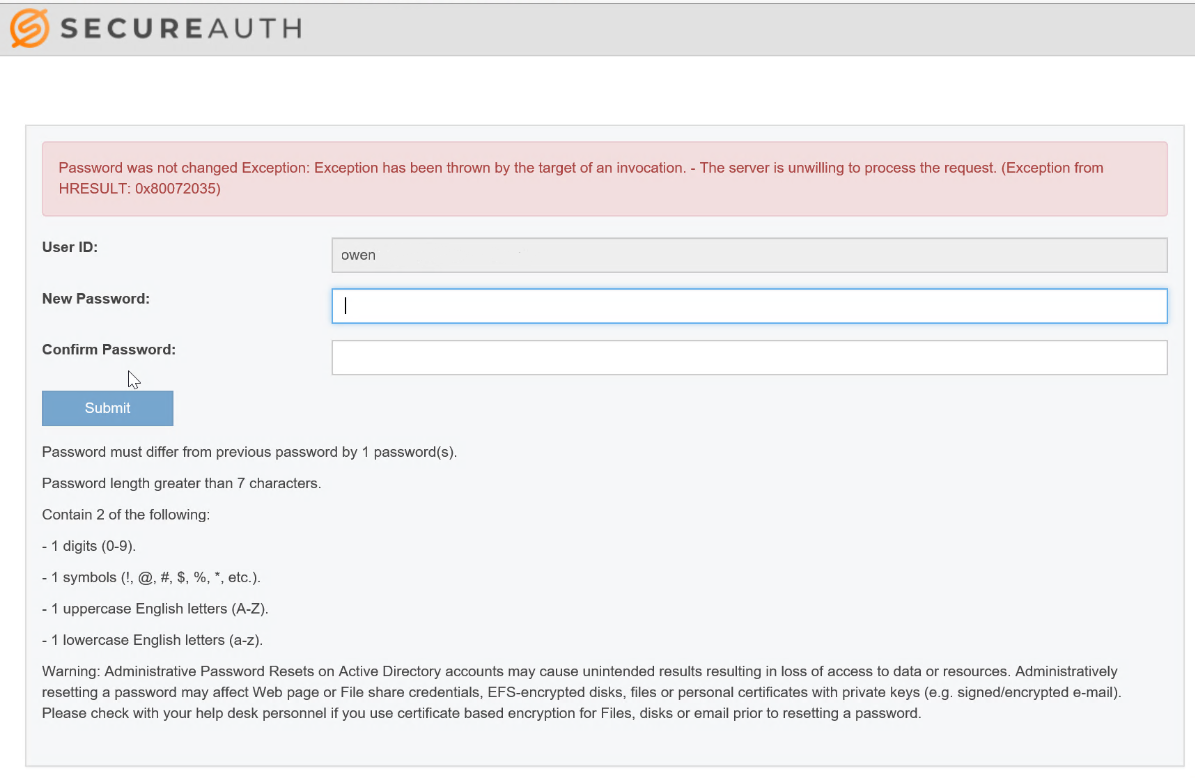 Cause:
The AD server refuses to accept plain text password reset requests and the connection mode on the Data Tab is set to Standard instead of Secure or SSL
Resolution: Switch to a more secure method of connecting to Active Directory.
1. Open the Web Admin Console and Navigate to the realm in questions
2. Click on the Data Tab for the realm
3. Change the Connection Mode from Standard to Secure or SSL
4. Save the changes
SecureAuth Knowledge Base Articles provide information based on specific use cases and may not apply to all appliances or configurations. Be advised that these instructions could cause harm to the environment if not followed correctly or if they do not apply to the current use case.
Customers are responsible for their own due diligence prior to utilizing this information and agree that SecureAuth is not liable for any issues caused by misconfiguration directly or indirectly related to SecureAuth products.