SecureAuth IdP Version Affected: 9.1+
Description:
During an IdP upgrade the updater appears to have hung with a blank CMD window. A Powershell thread can be seen running in task manager but is not doing much: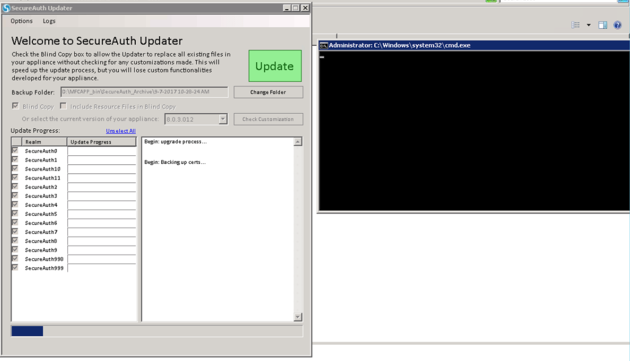 Running the updater again and quickly taking a screenshot it is possible to see an error about a missing "clear" method: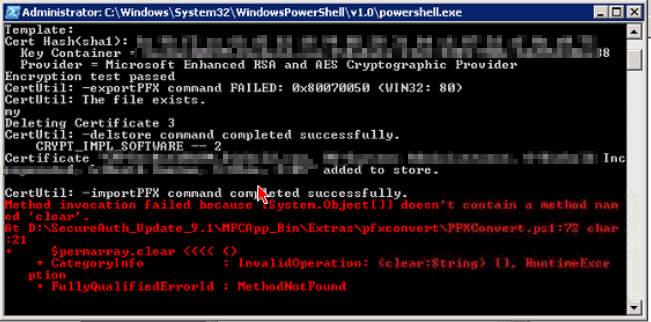 Cause:
The CMD line window is running a Powershell script called PFXConvert.ps1 which contains command that uses a clear() method (e.g. $permarray.clear()).
Powershell v3 or higher is required for this.
Resolution:
Upgrade Powershell to version 3 or higher on the IdP being upgraded.
SecureAuth Knowledge Base Articles provide information based on specific use cases and may not apply to all appliances or configurations. Be advised that these instructions could cause harm to the environment if not followed correctly or if they do not apply to the current use case.
Customers are responsible for their own due diligence prior to utilizing this information and agree that SecureAuth is not liable for any issues caused by misconfiguration directly or indirectly related to SecureAuth products.