SecureAuth IdP Version affected: All
Description:
Users will sometimes get a "Validation of viewstate MAC failed" error when authenticating.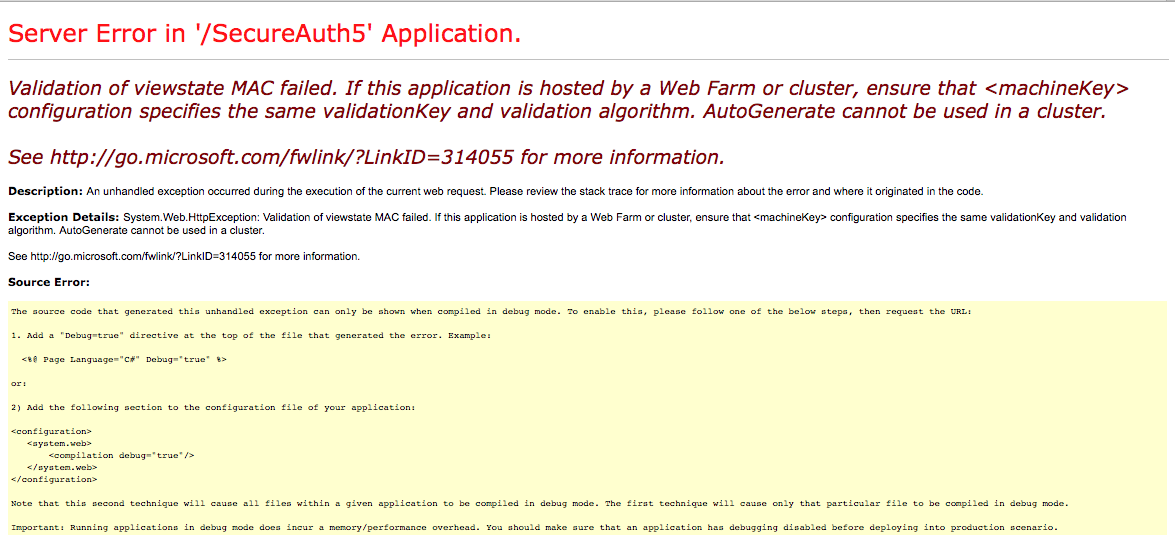 Cause
DNS round robin is not supported when setting up a HA pair. When a user is going through the authentication process, the user might land at either one of the servers and the server won't know at what state in the authentication process the user is in, causing the error.
Resolution:
To prevent this issue, you will need to use a load balancer instead of DNS round robin.