SecureAuth IdP Version Affected: All iterations of SecureAuth IdP
Description: Realms will exhibit 500 error and will not be able to load up.
Cause: One cause could be the application pool is incorrectly set as classic mode instead of integrated.
Resolution: Open up IIS and change from classic pipeline to integrated pipeline.
At first glance, you will see this error page, showing 500 internal error.

From there, when you proceed to check event viewer, you will also see the event 9260, this is indicative of app pool timing out; if you notice on the bottom, classic is also a keyword. With that being said, we will now check IIS application pool settings.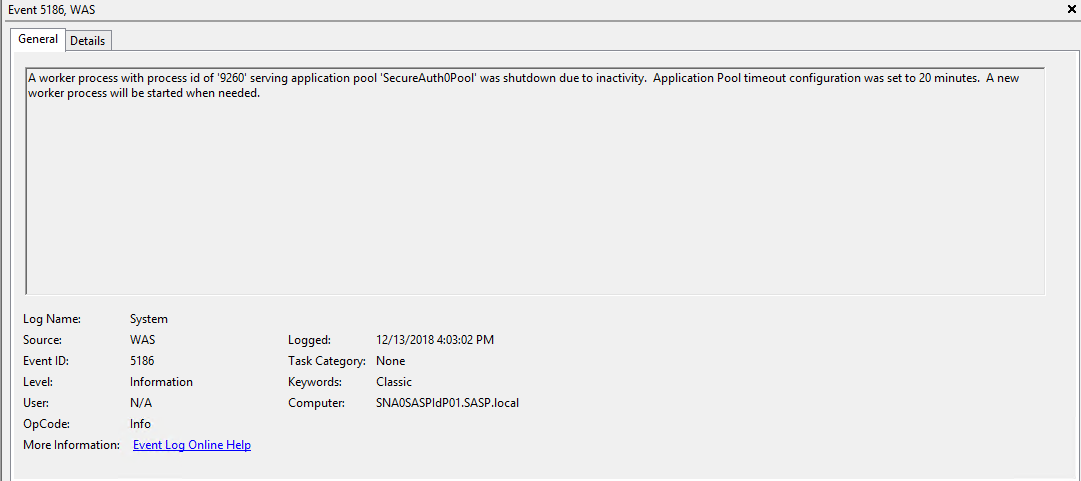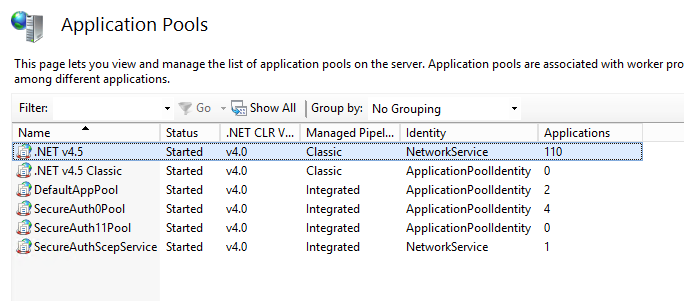 Now right click the pool you want to change, and select Advanced Settings.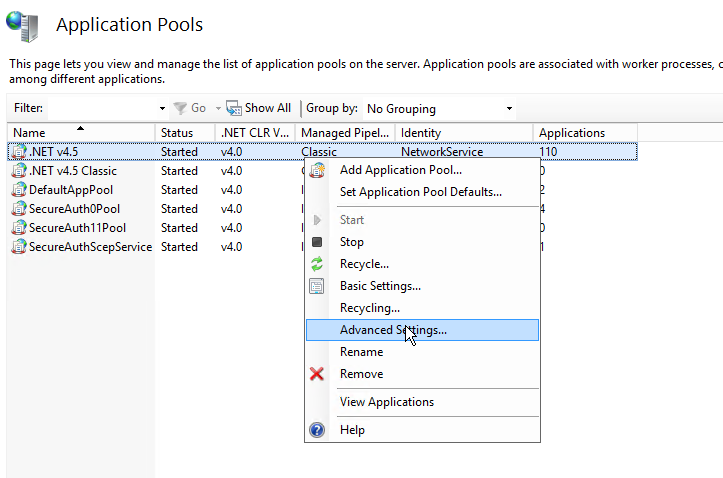 Select Integrated from the Classic drop down, and you're good to go!