Version Affected: Arculix
Description:
When attempting to login to Arculix, the users are seeing this error
"An error occurred while communicating with the authentication server"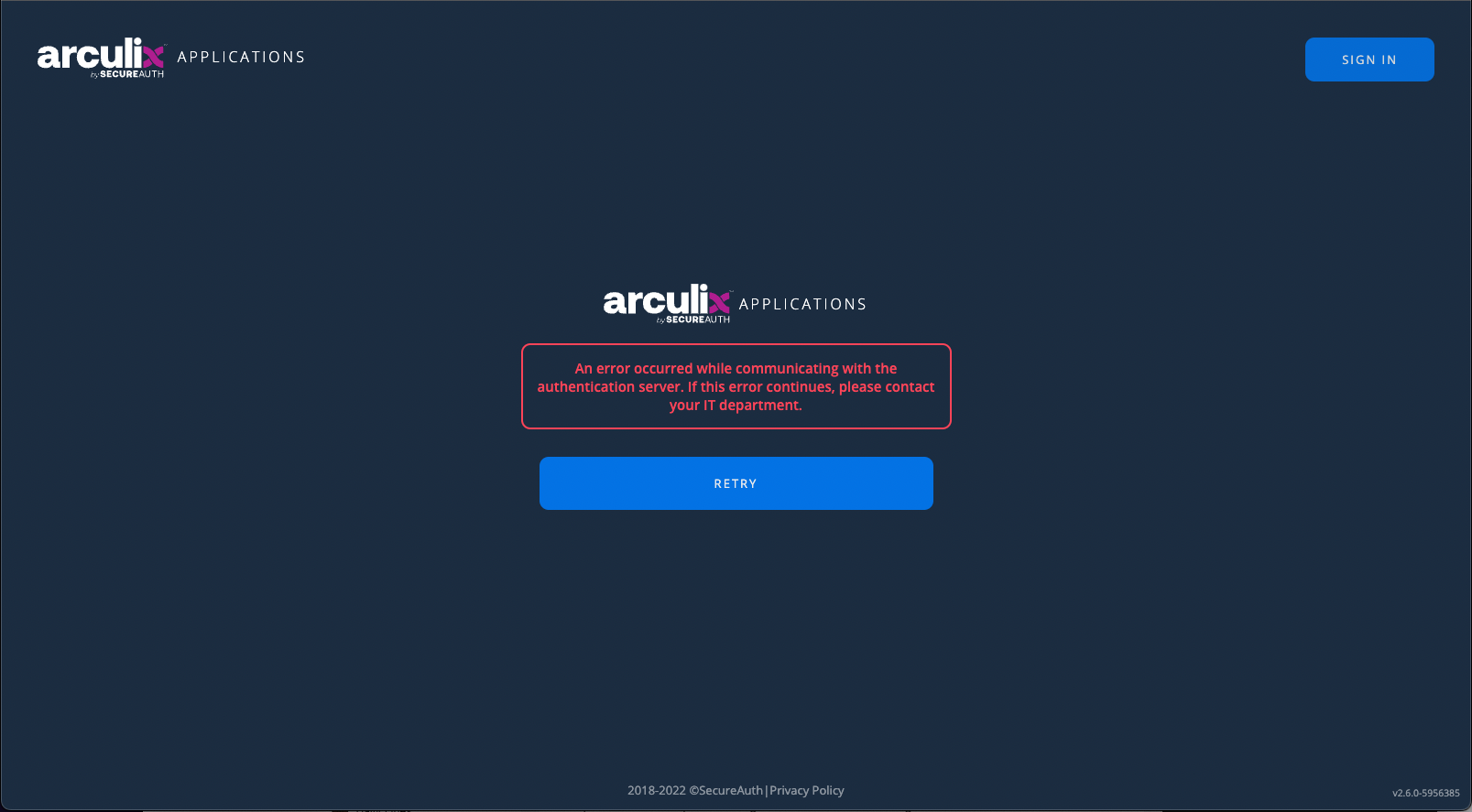 Upon checking the Eventvwr on the server hosting the LDAP_Agent, the following error is seen

Cause:
This problem is a clock skew on the Server hosting the Arculix LDAP_AGENT.
Resolution:
Correct the time on the Server hosting the LDAP Agent.
Short term, correcting the time manually is fine but the problem is likely to come back unless you configure NTP. Consult your Server documentation for how to configure NTP to always keep your clock accurate.
SecureAuth Knowledge Base Articles provide information based on specific use cases and may not apply to all appliances or configurations. Be advised that these instructions could cause harm to the environment if not followed correctly or if they do not apply to the current use case.
Customers are responsible for their own due diligence prior to utilizing this information and agree that SecureAuth is not liable for any issues caused by misconfiguration directly or indirectly related to SecureAuth products.